Businesses that connect Kenya to the outside world were the first to bit hit by lockdown, as border restrictions and quarantines became the norm following the country's first confirmed COVID-19 case on March 13.
For Kenya, most of the money comes from countries that have been devastated by the Coronavirus pandemic. The country is losing close to Sh42 billion in revenue, and thousands of works have been sent on unpaid leave, setting them off towards an uncertain future.
For supporting the small-medium business, the Shipper Council of Eastern Africa(SCEA) wants the suspension of container verification charges and extensions of free cargo storage period to 10 days. They also want the Kenya Revenue Authority to streamline its operations and implement a raft of measures to ease cargo clearance and tax compliance during the hard time.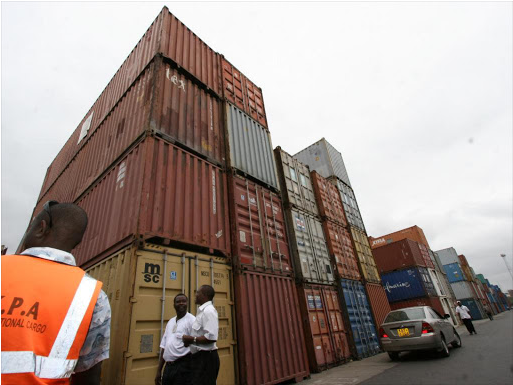 A pile of containers at the Port of Mombasa. /FILE
Reference:
Shippers seek waivers, extended storage period at port
The businesses that COVID-19 has killed